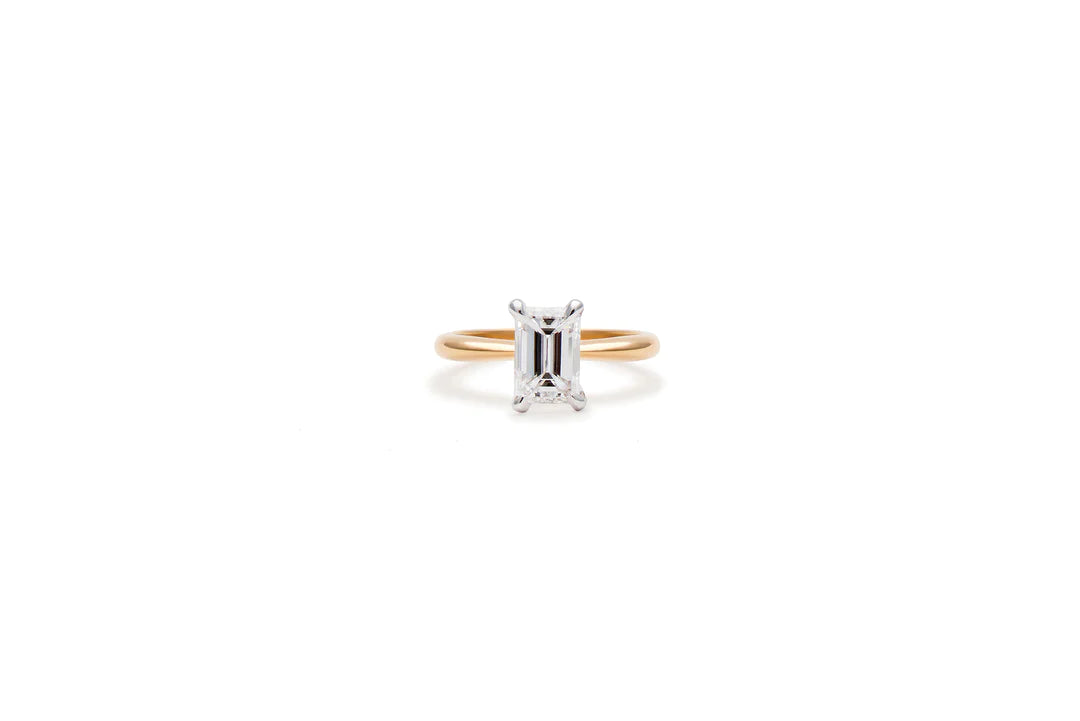 PAAR favorite celebrity engagement rings
Scarlet Angel
Engagement rings have not always been diamond rings. In ancient times, Roman brides were given a gold ring to wear in public and an iron ring to wear at home. It wasn't until 1947 when De Beers launched its famous campaign, "A Diamond Is Forever" that diamonds became popular in engagement rings. Today, engagement rings vary - from the 33-carat diamond of Richard Burton's Elizabeth Taylor, to the green diamond in Jennifer Lopez's new ring, one of the rarest colored diamonds. However, we believe that all the gems produced by the earth have value, and can be used to create incredible pieces.
 Here are some of our favorite celebrity engagement rings:
Kate Middleton
The Duchess of Cambridge's famous ring has a great story behind it, with a 12-carat oval sapphire surrounded by 14 diamonds, it was a ring that belonged to Prince William's mother, Princess Diana. It is said that this ring was inspired by a brooch that Prince Albert gave to Queen Victoria, his future wife, in 1840. The queen liked it so much that she wore it on her wedding day, placing it on the front of her dress as her 'something blue' and it was a piece that she kept with great affection until her husband died, becoming part of the Crown Jewels. This brooch has so much meaning that Queen Elizabeth has been seen using it several times throughout history.
This is how Prince Charles, inspired by that piece, chose the engagement ring that he gave  LadyDi and later William would give it to Kate, a ring with a central sapphire and diamonds surrounding it.
JLO
Jennifer Lopez has not only had one engagement ring, but six, our two favorites have been the ones that Ben Affleck has given her. The first she received in 2002 was a radiant cut 6.10 carat pink Harry Winston diamond, which at that point the trend towards colored diamonds began and the value of pink diamonds increased dramatically.
The second, her new 8.5 carat natural green diamond accompanied by a pair of trapezoid white diamonds. A green diamond of that size is very rare, occurring in less than 0.1% of natural diamonds. Green diamonds are much rarer than white diamonds, and the particular chemical formation that makes diamonds green tends to make it difficult to find a suitable one for an engagement ring in sizes larger than 1 carat. The ring is estimated to cost more than $5 million and up to $10 million dollars.
Meghan Fox
Rapper Colson Baker designed a highly symbolic 'Toi et Moi' style pear-cut engagement ring with emeralds and diamonds. Each is represented in every  stone, Meghan's birthstone is emerald and Baker's birthstone is diamond. Both gems, the emerald (of Colombian origin without treatment) and the diamond, weigh around 2 carats each and are mounted in platinum. The estimated cost of the ring is more than $60,000 dollars. 
Lily Collins
Designed by Irene Neuwirth, it features an estimated 3-4 carat rose-tone diamond set in yellow gold and bezel-set. The cut of the diamond is 'rose-cut', a cut that is more than 500 years old, it was popular in the Georgian and Victorian eras. This ring is valued at more than 70,000 euros both for the rarity of the color of the diamond and its size.
Emma Lou
This ring is very special as they reused gems from the engagement ring of Oliver Proudlock's grandmother, the model's husband, who designed the ring himself with art-deco inspirations. The central gem is a cushion cut white diamond set in platinum with emeralds around it, without a doubt one of our favorites.
Rebecca Robertson
The Duck Dynasty star received a very unconventional engagement ring, from the design to the center stone her husband chose. The ring is 14 karat yellow gold with a large oval opal, Rebecca's birthstone and her favorite, set with 10 brilliant-cut diamonds and 2 baguettes on the sides.
Princess Eugenie of York 
Like Kate Middleton, Princess Eugenie's engagement ring is built around a sapphire, only hers is a padparadscha sapphire, characterized by its unique pinkish-orange hue. This is one of the rarest sapphires in the world, the word "padparadscha" is derived from the Sanskrit word for the coral-salmon color of a lotus flower. They are most commonly found in Sri Lanka.
Eugenie's sapphire is estimated to be between 3 and 4 carats and is set in Welsh gold, as is royal tradition. And while the price of the ring has never been shared, some have put it at over $100,000.