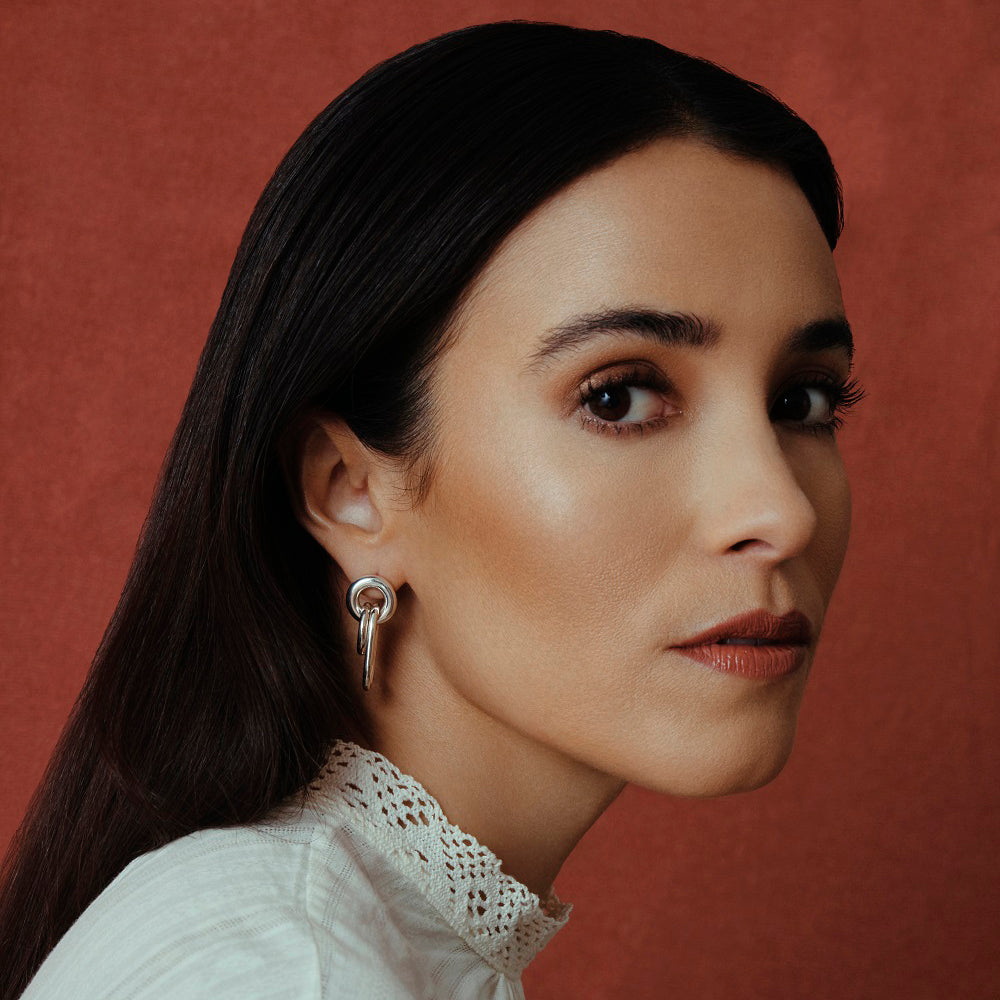 Adelitas: The women who changed Mexico's history
Scarlet Angel
This summer we are celebrating PAAR's twentieth anniversary with a revamped website, and a collection inspired by Adelitas - the women who participated in the Mexican Revolution-, and many other Mexican women who have made incredible contributions to Mexican politics, literature, legislation and the arts. For the first time in the brand's history, Paulina Villalpando, PAAR's founder, is the image of the campaign.
This collection of bracelets, necklaces and earrings are entirely hand made in Mexico City in solid sterling silver, one of the strongest, most beautiful and traditional Mexican metals. All the pieces are faithful to the brand's aesthetics, and are designed to be timeless and long lasting, in line with our sustainability values and aspirations.  
"For me it was important to make a collection with Mexican silver". explains Paulina. "Mexico is one of the main silver-producing countries and has highly skilled artisans who can work it. Buying handmade jewelry with Mexican silver helps keep this tradition alive". 
Silver has been mined in Mexico since pre-Hispanic times and is part of the ancestral legacy of indigenous peoples. Owning a handmade Mexican sterling silver piece is carries hundreds of years of traditional wisdom that has been passed down from generation to generation.
Paulina founded PAAR in 2003, when she was only 17. Over the years, as she grew up, PAAR grew up with her. Many of our clients today have witnessed, and have remained loyal through the brand's many transformations. Paulina was a pioneer female entrepreneur who continues to stand out because of her social and environmental values, and devotion to promoting Mexican culture and crafts. 
Our Adelitas collection honors all the women who have fought and are fighting for a better Mexico. Although inspired by Mexican women, the pieces in the collection are genderless and are designed for people of all ages.
'Adelitas were revolutionaries, symbols of strength, silent figures who supported the Mexican revolution, one of the most important moments in Mexico's history.' says Paulina.
In many ways, the collection invites us to reevaluate the role of women in Mexican society.
'There are so many similarities between the women who participated in the Mexican Revolution in and Mexican women today. We are at a critical moment in Mexico's history. On the one hand, women increasingly participate in the economic development of the country. We represent Mexico abroad, we participate in politics, we have our companies and we pay taxes, and we do our best to support each other. On the other, we suffer from systematized violence and endemic 'machismo'. It is a terrible duality.' says Paulina, our founder.
With this collection, the PAAR team aims to bring to light the historical achievements of many 'Adelitas' and other women who helped transform Mexico. 
"The idea is that the pieces in this collection will last a long time and be inherited to the next generation, just as many of us inherit silver jewelry from our grandmothers, mothers or aunts" - says Paulina.
Adelitas were crucial in the fight for equality and the rights of day laborers during the Mexican Revolution. Many mothers, wives, and daughters abandoned the limited role they had in the domestic sphere to support the revolutionary struggle in one of the first moments in recent Mexican history where women began to take a more participatory role in politics and the general direction of the country. Most Adelitas were from the north of the country, and cared for the wounded, were spies, supplied food to military camps, and participated in many battlefields.
Thanks to brave Adelitas, many social barriers and norms were broken. After the Mexican Revolution, many Adelitas became singers, authors, or took part in many of the great scientific, social, literary, academic, and political advances of the twentieth century. 
Campaign
Photos: Eduardo Luna 
Makeup: Mar Palomar
Styling: Scarlet Angel 
Model: Paulina Villalpando