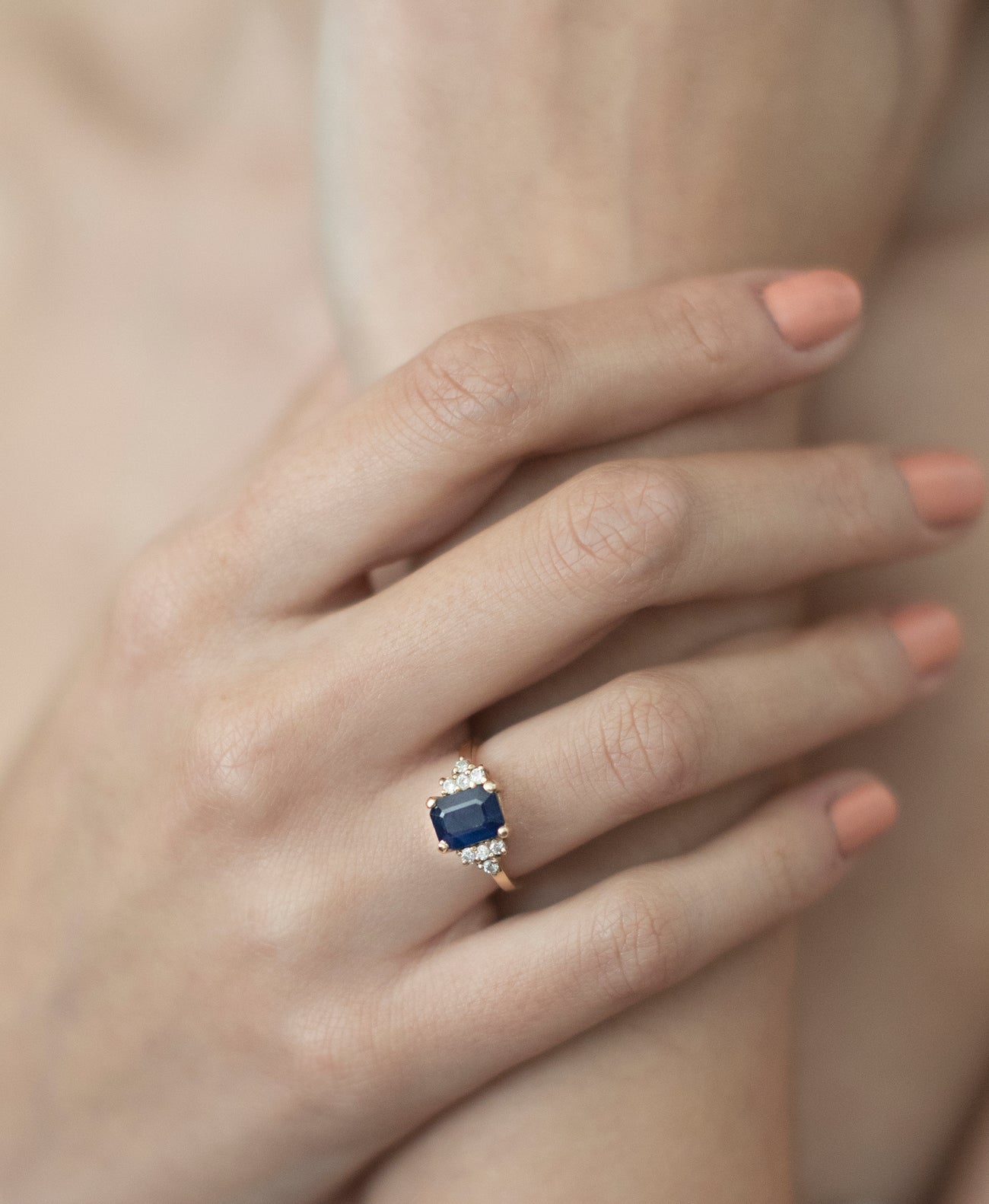 How to choose an engagement ring
Paulina Villalpando
One of my favorite things to do is helping brides and grooms make custom engagement rings. It is a fun and sentimental process, which helps me get to know my clients better and form a much more personal relationship.
If you are thinking of having a custom engagement ring made, I recommend that you consider the following details:
Sizing
In order to make a custom engagement ring I need to know the size. Depending on the country and customs, the engagement ring can go on the right or left hand. As each finger has a different size, it is important that you know which finger your fiancée will be wearing the ring on. If you do not know the size, I recommend that you ask a close relative or a friend. If you absolutely cannot find out, I always recommend size 5 or 6, which is the most common in Mexico.
Metal
It is important that you find out if she likes yellow gold or if she prefers white gold or rose gold. If your budget is low you can also consider making a sterling silver ring.
Gemstones
Some people love classic round, oval or square diamond rings. Some people prefer colored gemstones such as sapphire, emerald, or ruby, which are traditionally used in European engagement rings. There are those who prefer the innovative and unusual, such as a 'salt and pepper' diamond or a black diamond.
Designing
Just as all people have different personalities, rings must also have their own personality. It is important that you know what ring styles your future fiancée likes. One of the easiest ways to find out is by asking your friends, or by checking out their Pinterest boards (who hasn't ever saved a ring they like?!). Does she like simple jewelry? Or does she prefer vintage jewelry? Here I share our Pinterest board with some ideas for you to let your imagination run wild.
Timeline
Making a custom engagement ring takes time. If you have a certain timeline on your mind, I recommend contacting us with all the information as soon as possible so that your ring is ready on time.
Budget 
Engagement rings can be as expensive as you want them to be. Diamond rings are usually the most expensive, although there are other rare gems that can also raise the price of a ring. Before starting, it is important that you have in mind the maximum range that you want to spend.
The proposal 
I always recommend that you start thinking and writing what you want to say to your partner at that special moment. With nerves, it is most likely that you will forget absolutely everything you plan to say. It will always give you peace of mind and security to have some ideas written down and practiced beforehand.
If you want an engagement ring made to order, handmade in Mexico, write to us at info@paar.mx