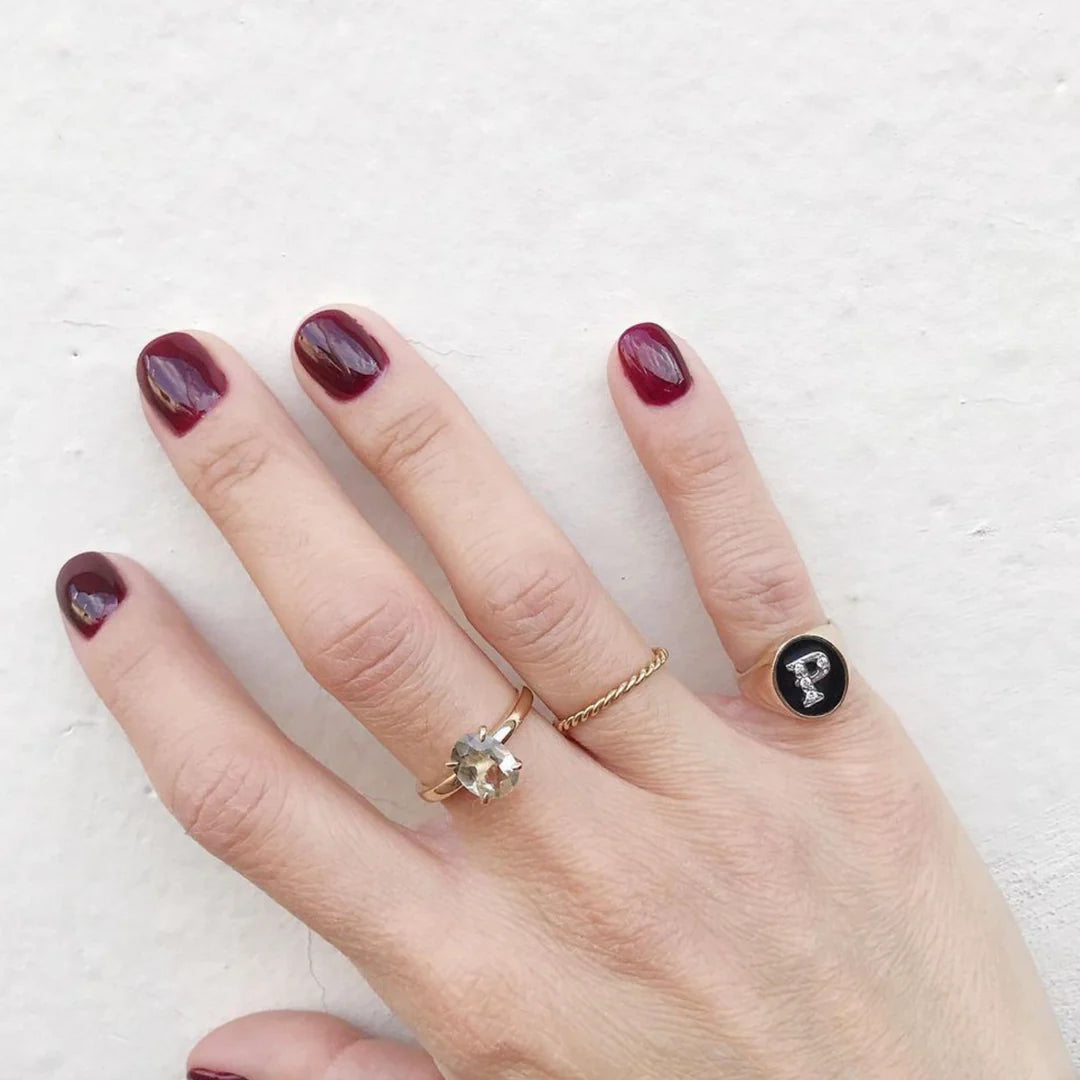 The story behind Paulina's favorite pieces
Paulina Villalpando
For a few years now, on my birthday I have gifted myself a piece of jewelry. What I like the most are rings. These are some of the pieces that I have gifted myself in recent birthdays. I hope one day to be able to inherit my ring collection to someone who loves these rare gems as much as I do.
Letter 'P' signet ring in white gold with diamonds, mounted on onyx and yellow gold. The gold is from a ring from my paternal grandfather that nobody wanted in my family and I decided to recycle it into a piece that I could wear every day. The onyx is a symbol of protection and power. A ring that I wear almost daily.
Zultanite is one of the rarest gems in the world. It is only found in the Ilbir Mountains in Anatolia, Turkey, and changes color depending on the light. The summer of 2019 I visited Turkey, and what I was most excited about visiting Istanbul was finding the perfect zultanite. This ring reminds me of one of the best summers of my life.
Made with a loose diamond given to me by my grandmother. It's a necklace that I never take off, I think I've been wearing it since the day we finished it in the workshop. It looks amazing combined with other necklaces. We have it available in the PAAR online store in all birthstones.
I bought this tourmaline in Thailand and it took months to decide what type of piece I wanted for the stone. I really wanted a piece that would honor the beauty of the stone and also the incredible journey I bought it on. I finally decided to melt down two old rings that were too big for me and used the gold to make a new design and then added four recycled baguette diamonds. I believe that recycling stones and metals is always an option when you care about our planet.
Replica of a ring from the Edwardian times that my grandfather used on his little finger, which I think was once the engagement ring of one of his sisters. When my grandfather died, Ale my cousin kept that ring and I decided to make a replica because I always really liked it.